OUR SERVICES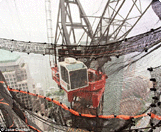 Our HR Technical Trade Centre is specializes in providing testing and training our candidates in various technical fields. We have a pool of best qualified and skilled trainers who are well efficient to help the candidate to get all skilled training and testing in diverse industry verticals.
H.R. Technical Trade is assisted by highly qualified, experienced and expertise training. We provide different types of training and testing programs to various semi skilled and unskilled labors according to their best capabilities and skill. We termed ourselves to be responsible for testing of the skill of the technical labor and their competency.
Therefore, after testing we award our candidate with different grades with government certified certification on the successful testing.
Our staff is well equipped with all types of civil, electronic, mechanical tools and knowledge in order to test and train all types of candidate. They serve all types of training tools to the candidates and facilities them to learn n umber of skills and opt best opportunity for their bright future.
Apart, our center is widely appreciated for providing all the technical support and interviewing facilities to recruiting agencies in India and Abroad. Including this we provide all the necessity and hospitality to our delegations recruiting agencies as well as we conduct our technical test in proper and genuine way. We specially, serve the Middle East and Gulf Countries to recruit skilled and semi skilled workers for deployment in India and abroad as per their work standard. Here is a list of some of the very crucial products and services that we impart while providing training to the candidatures by H.R. Technical Trading Center.
Please, feel free and take your time to view the listed offerings.
1. Training and Testing Plumbing and electrician
2. Fitter fabricator, steel fixer testing
3. Testing Gypsum, tiles, marble, plaster mason
4. Providing testing and training 6G, Arch, Argon, Structure welding area
5. Well certified heavy machinery use for testing and training
We serve ourselves committed towards offering the best world class quality training center in all over the world and facilitate our candidates with vast efficiency and technical skills. Apart, we are termed to serve with adequate and expert manpower from our training center to our esteemed clients located in different part of the world.
Our VISION
To become globally famous in different small and medium industries segment
To facilitate with wealth generation, job creation and sharing economic development in India
Our MISSION
To invest growth of knowledge, skill and technologies into rational entrepreneurial industries
Our expertise Technical Staff
√ Civil Engineer (B.E.) 20years Gulf Experience
√ Electrical Engineer (B.E.) 5years Saudi Experience
√ Civil Supervisor. 4years Gulf Experience
√ Electrical Supervisor. 6years Gulf Experience
√ Civil Trainer (Diploma in Civil). Gulf Experience
√ Electrical Trainer (Diploma in Electrical). Gulf Experience
√ Office Co-coordinator.
√ Computer Operator.